3 Flutes Solid Tungsten Carbide Rough End Milling Cutter
Products Description
Milling cutter is used for milling, have one or more of the rotation of the blade cutter. Each blade intermittently cutting allowance to artifacts in turn. Milling cutter is mainly used for the milling machine processing plane, steps, groove, forming on the surface of workpiece, cutting off workpiece etc.
Feature
virgin tungsten rods exten tool life
2/3 flute helix design enables better chip breaking
Up& down double cut give a better surface finish
High precision grinded and polished, wearable and good heat resistance
More size...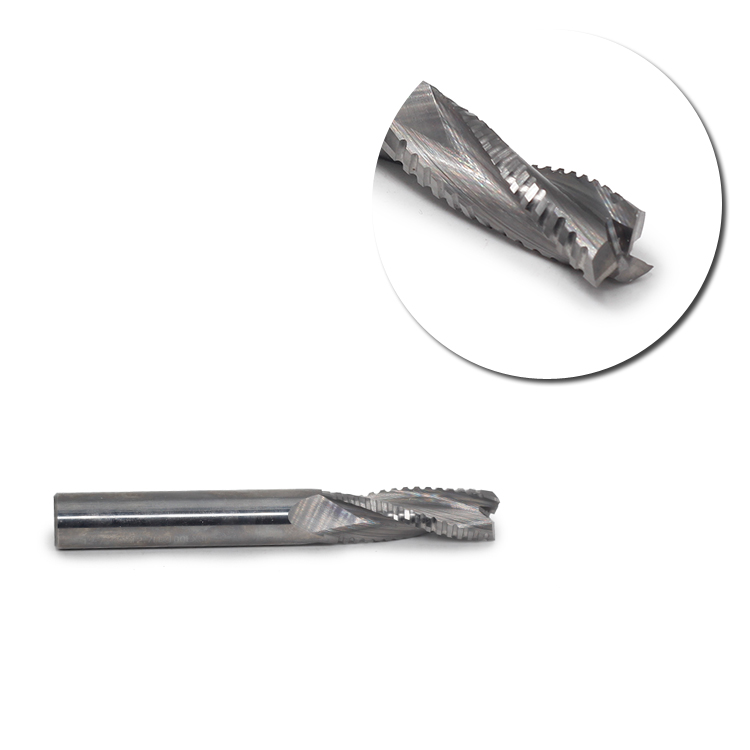 Product Specification
D (mm)
Cutting Length (mm)
Total Length (mm)
Flute
6
20
60
3
8
20
60
8
32
80
8
30
100
10
42
100
10
30
70
10
30
75
12
42
100
12
30
75
14
30
75
16
40
90
16
50
100
FAQ:
Q1 What's the MOQ?
Q2 How about the lead time?
There are usual stock of mill cutter, so the lead time usually can be 7 working days if the one size quantity is less then 500pcs.
Q3 How are the production capacity?
Our capacity is 150,000-200,000pcs per month.
Q4 How do you control the quality?
We strictly follow system of management system ISO 9001.
100% virgin raw material, from the raw material to finished products, there must be through 14 production and inspection processes.