Kone Carbide Tool Ltd Supply Finishing Scraper Carbide Tipped Turning Tools
Products Description
KONETOOL supply woodworking carbide tipped turning tools. These Chisels can help the woodworker lovers do the woodturning job easier and help them forming the ideal works.
Quare knives: used for roughly processed wood.
Round knives: used for fine processing.
8.9mm round knife: used for dig hole.
Diamond shape knife:used for draw lines and drawings.
A very fine level need to be polished from all workings.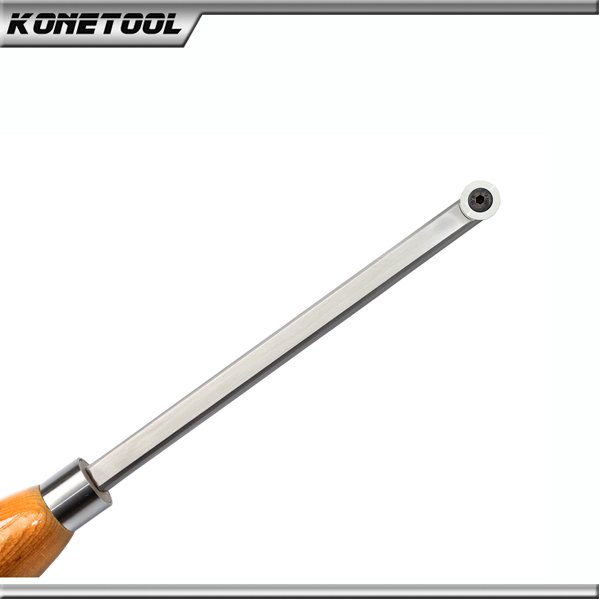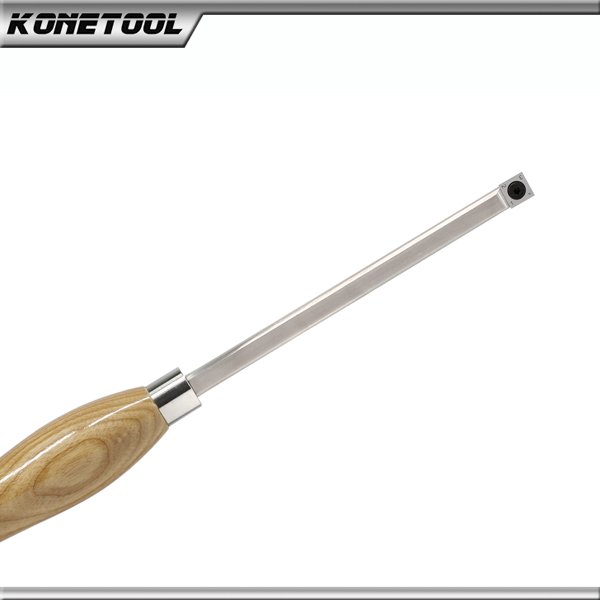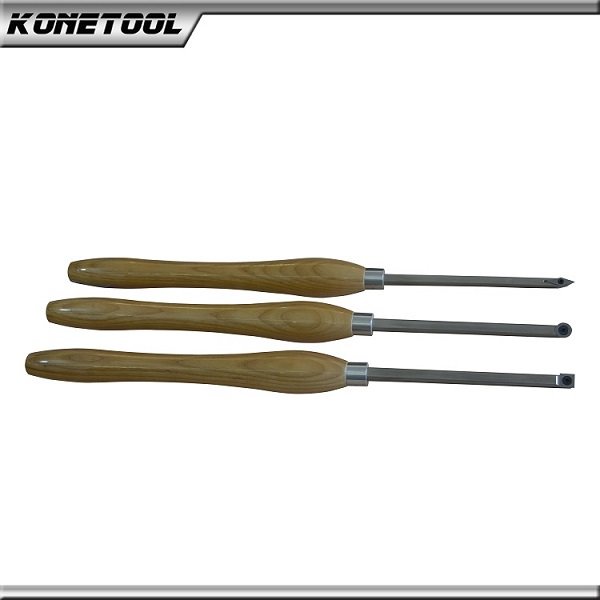 Feature :
-Ideal for giving you a good finish on woodturning pieces whether big or small turning projects
-Cutter rotates give you fresh edges for maximum life
-Sharpened on a diamond wheel to make it longer tool life
Products Specification
| | | | | |
| --- | --- | --- | --- | --- |
| Item # | Tool Bar (mm) | Handle(mm) | Overall length (mm) | Carbide Insert Size |
| S1 | 150 | 250 | 400 | 12X12X1.5mm |
| S2 | 150 | 250 | 400 | 11X11X2.0mm |
| S3 | 150 | 250 | 400 | 12x2.5mm round |
| S4 | 150 | 250 | 400 | VEMN160208 |
| S5 | 150 | 250 | 400 | 75° diamond |
| L1 | 200 | 335 | 535 | 14X14X2.0mm |
| L2 | 200 | 335 | 535 | 15x15x2.5mm R50 |
| L3 | 200 | 335 | 535 | 16X3.0mm round |
| L4 | 200 | 335 | 535 | VEMN160204 |