Processing Mould Drives Hard Metal Carbide Rotary File for Shaping
Introduction
A few years ago, mould industry came out the voice that high speed milling processing would be substitute for electrical discharge machining, which brought about that some factory owners did some irrational choice when investing in equipment.
As a matter of fact, the plant ought to make it clear that they should give respective potentials to these two techniques. By avoiding the disadvantage and exploiting the advantages to the full, enable each part of technique to play its strengths and mitigate its weaknesses. In addition, choose the appropriate equipment according to their own processing needs. Besure to keep in mind that follow the trend and blindly.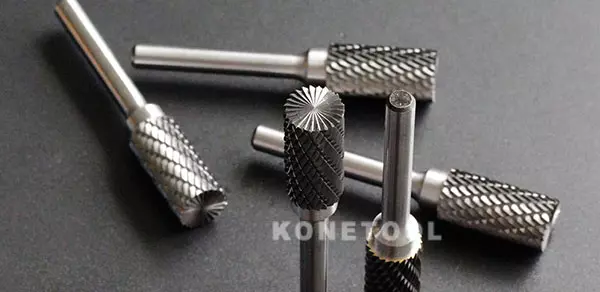 1. Can the processing of HSM replace EDM?
In a manner of speaking, electrosparking and high speed milling are two forces in die forming technology. Each has its good points. Whether the continuous improvement of high speed milling technology will affect EDM?
Objectively speaking, the high speed milling is not omnipotent. It emergence stems form a complement to the weaknesses of traditional cutting and EDM. It is full-fledged evolution gradually broadened application field. Due to restrained by the characteristics of milling mould itself, replaced EDM in model processing is impossibility.
2. The superiority and adhibition of EDM
Broadly speaking, it principally reflects in the fabrication of deep and narrow grooves, interior angel, end land, subtlety, intricacy, precision, deep cavity and ultrahard material. These were several gaps in high speed machine. It can be seen from this, EDM holds all trumps among die making with subtle complex shape.
It is worth mentioning that, fees and risk of milling high hardness steel parts, the better to choose electrosparking. Easily milling copper electrodes and realize foreseeable discharge machining effect.
3. The superiority of HSM
HSM adopts high feeding speed and small cutting parameters. The spindle speed is 15000r~40000r per minute, the maximum can be 100000r per minute. The efficiency improves four to five times. When high milling, machined material's temperature heats up slowly, so, no metamorphic lines and mocrocrack on surface. Thermal deformation is also small, reducing subsequent grinding and interface polishing.

Peroration
We know from actual operation, using metal removal with per unit time expressing HSM efficiency is more precise. Only carry out scientific research and development in depth before we pay to high-speed milling machine's strengths.