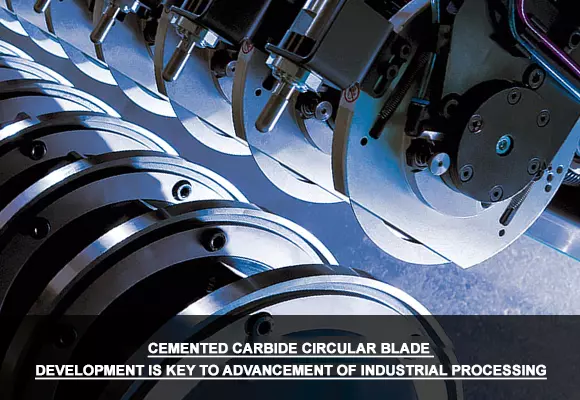 Cemented Carbide Circular Blade Development is the Key to Advancement of Industrial Processing
Currently, in order to better achieve the overall development of cemented carbide circular blades for cutting tool industry enterprises, it is important for Chinese carbide enterprises to stop blindly expanding the scale of the industry without paying attention to the improvement of equipment and technology. Is gradually recognizing that it is not a positive development. Today, all companies are gradually giving up the past. Set development goals for a wide range of development models, and independent brand R&D.

With the rapid development of the domestic e-commerce industry, Konetool believes that e-commerce will lead the tungsten carbide circular blades industry to a relatively stable development period. Cemented carbide circular blades for industrial slitting equipment are one of the important tools needed for domestic production and manufacturing, such as corrugated slitter knives, cut off knives, industrial razor blades, and more. With the promotion of both the domestic economy and modern e-commerce technology, the tungsten carbide blade industry should undergo more rapid development. At the same time, the domestic industry is on road to further development. Also, in synchronization with the cutting tool industry, we will realize a dramatic improvement in technology.

Cemented carbide circular blade industry has always been regarded as one of the indispensable facilities for domestic manufacturing since its development. As it has been said for a long time, it means that you have to sharpen your tools before you can do well, so if you want to promote the domestic industry more comprehensively, the development of tools is essential.
Cemented carbide circular blade for cutting tool in our country is in developing, domestic tungsten carbide blade round shape was activated in the 1960s, and standard input condition of the line was very low. After that, with discontinuous development for the market, each blade started a chaotic conflict within the company, which is a good reason for carbide blade to develop further. This allows us to bring low-tech, low-priced cutter products to market one after another.

After that, the demands of the market for executing cutlery have not changed significantly, and many of the world's leading cutlery companies have gradually entered the market, stimulating the development of cutlery in terms of cycles.