Technology of hard alloy steel rotary file for deburring mould: HSM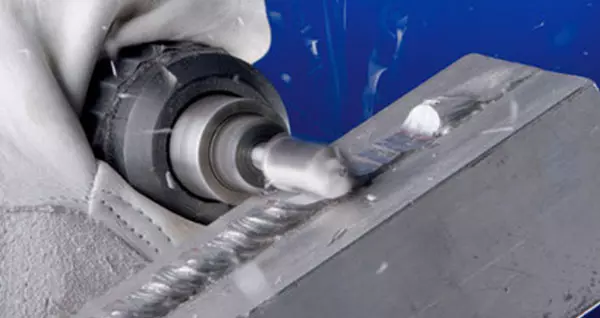 Modern carbide rotary file processing, HSM is widely used as an important technology. By means of applying HSM, you can mill all kinds of soft and hard materials, suitable for most the precision mold, high precision copper, and graphite electrode. There is a lot of the discussion around this technology, common ones are as follows:
How is the principle of high-speed milling different from the traditional one?
What requirements does high-speed milling have for cutting tools and holders?
Will high-speed milling replace EDM?
1. The condition of top speed peeling
As the rotational speed increases to a certain extent, the temperature and cutting force of cutlery will gradually decrease instead. The phenomenon is used in high-speed milling technology.
2. The contrast between tradition and super-speed
The traditional milling material removal area is large but slow. The temperature is high. Low precision of finished products. The tool wears fast. Produce a poor surface.
The high-speed whittling material removal area is small but fast. The temperature is low. High precision of finished products. The tool wears slow. Produce a fine surface.
3. The dispersion ratio of HSM reservoirs
70 percent of the heat source is taken away by iron dust and oil mist, 10 percent is taken away by cutter, and 20 percent is absorbed by the workpiece.

4. The applied range of HSM
To match the spindle specification to ensure the stability of machining and safety, the tool diameter shall not exceed 16mm. Compared to conventional milling, the removal rate of HSM is correspondingly comparatively small. It fits the finding and pattern perfectly. Can be applied to water, fine, and other new processing areas. It is a new concept of soft and super hard materials processing methods.
5. HSM requirements for cutting tools
Tool vibration directly affects the surface quality obtained by machining. Therefore, it is vitally important to maintain a uniform cutting force. In the HSM working, avoiding to trigger shake. The influence of cutter adjacent geometry on cutting force is as follows:
Good concentricity makes for keeping cutting edge loaded on balance.
A large overlap of cutting edges is helpful to obtain even cutting force.
Shortcutting length is beneficial to obtain better rigidity.
The core cross-section is in the best condition, stress concentration is minimal at the notch.
The market of hard alloy steel rotary file for deburring mould: HSM is getting better and better.