Tungsten Carbide rotary cutter, easy to solve the problem of rotary cutting!
Introduction
Maybe you do not know that each tool has its own value. If we can make good use of these tools, they can deal with most of the troubles in our lives. I take it a step further to let you understand the listed requirements are only a baseline for product use.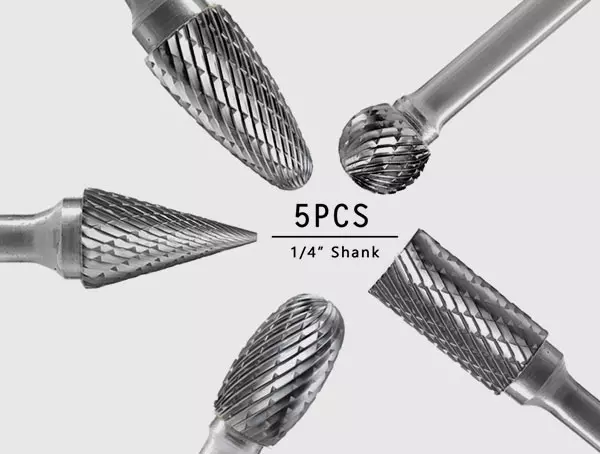 Use value
We can take several discrepant forms, what we see most in our daily lives is ball shape, cylinder, flame, pointed cone, and the like. The main function is deburring, perforating, and incision. It must be a nice partner during disposing of complicated.
Not only that, but there are also a lot of sintered carbide burrs of special firms, such as 60 degrees of J, 90 degrees of K, and inverted cone of N. These are things that we do not see very often. For the reason that these are tools we rarely make use of. This type is mainly used for cutting diamonds including single facet diamonds and full facet diamonds. Compared with SLR diamonds, foot back diamonds have more cutting surfaces and better physical reflection effects. In addition to this, it can remove the chamfered burrs, making the product less sharp to use, so as not to cut the user.
There are also different types of sets in our company such as five-piece, eight-piece and ten-piece. And there are sizes to choose from. The set has different types and each shape has a different scope of application.

In the end
We have some technical perfect design teams, the workers in our enterprise, more than 90 percent of whom are the special purpose crews. Beyond that, our firm has a strong technical field service team to ensure the installation quality of the equipment and gives comprehensive system training for machinery and equipment operators.
We are always waiting for your advice. Our company has always been adhering to the concept of customer first, service first, and product first. And there is strict quality control for all goods.