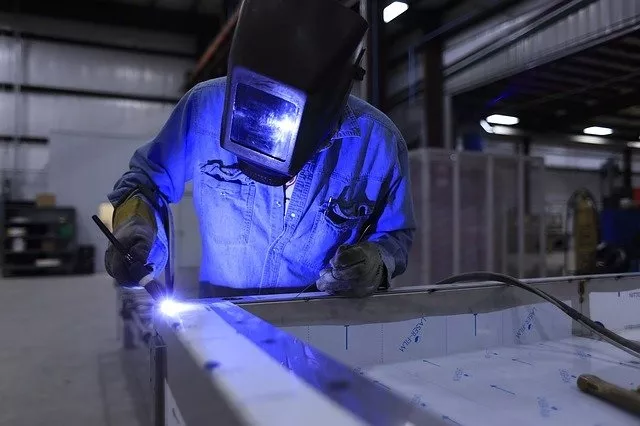 What are the characteristics of a tungsten blade?
Tungsten carbide blades are very durable. Tungsten blades are recommended for soft tissue when you need to increase the sharpness of standard stainless-steel blades, or when you want to change blades less frequently. Read on to find out more.
Here are the main points of the article:
What are tungsten carbide blades?
What are the characteristics of the tungsten blade?
What are tungsten carbide blades manufacturing?
What are tungsten carbide blades?
Tungsten carbide is a material with an equal amount of tungsten and carbon. Tungsten carbide comes in the form of a grey powder and can be pressed into blades by a process called sintering. Therefore, a tungsten carbide blade may be gray or silver, while a ceramic blade may be gold or copper. Tungsten carbide is twice as strong and twice as dense as steel.
Tungsten carbide can be ground to the edge of a knife instead of being brittle like conventional carbides. Although tungsten carbide blades are not as shockproof as steel, they are very hard-wearing. If you avoid fraying or damaging the edges of the blades, these blades can be used for at least 50 times the time of a conventional double-edged stainless-steel blade. Carbide inserts have similar sharpness to ceramic inserts, but only about 80% of the durability of ceramic inserts.
What are the characteristics of the tungsten blade?
Tungsten blades have many benefits, including the following:
Leaves better surface finish
Less dust and more precise cuts because of reduced friction
Higher efficiency in high heat and high-speed applications
Improved toughness and greater wear resistance
Better cutting-edge durability.
Provides first-class cleaning efficiency that only high-quality tungsten carbide blades can provide.
Compatible with most mechanical belt joints.
Even in longwall mining or high tonnage aggregates and iron ore applications, it provides long life.
If correctly specified and installed, there will be no excess belt wear and the service life will be 10 times longer than polyurethane.
The tungsten carbide blades we produce are made from high-quality carbides and are free of contamination, binder deposition, cavities, and the rough construction that is often found in inferior products. This excellent composite material makes our carbide inserts durable and impact resistant. We have conducted extensive research and invested in years of testing to design and manufacture the right tungsten carbide blade for demanding applications. A carefully selected standard ASTM wear test shows that the carbide can be used for approximately three times longer under belt cleaning conditions.
What are tungsten carbide blades manufacturing?
Tungsten is a very hard metal, usually brittle and difficult to work with. When used alone, tungsten is easily scratched and damaged. Tungsten and carbon alloys greatly increase their toughness but still maintain a high hardness standard of around 9. It is almost three times as dense as iron, twice as dense as lead, and almost as dense as gold. Therefore, the tungsten carbide blade is suitable for the production of cutting applications, and the need for uniform cutting quality for enterprises. Although tungsten carbide is more abrasive and several times denser than steel, it is also more vulnerable to breakage. Tungsten carbide has been used for many years to make large cutting tools, but using it to make thin blades is much more complex.
Please feel free to contact us. We are glad to hear from you!