A New Tool to Process Impeller-hard alloy tungsten rotary file for deburring
The tungsten carbide burr is also called a hard alloy high-speed milling cutter or kentanium mould manufacturing integrating the high-velocity electrical grinding machine and pneumatic tools.
It has an enormous value in mechanical engineering, automobile, and sculpture use. It provides higher abrasion resistance and grinding wear resistance. For some applications, especially where extremely high-speed cutting is important, other tool materials such as sintered carbide products are more economical alternatives to tool steel.
This paper discusses the burr problem of closed impeller runners.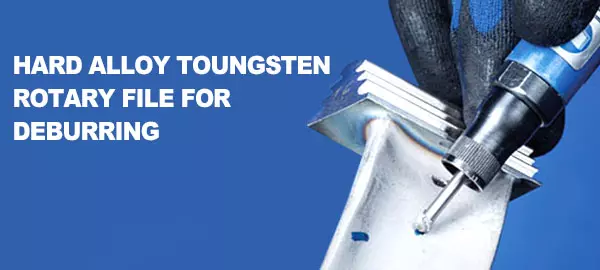 In investment casting, particularly making an enclosed impeller with a narrow opening, you are unable to use the general tools on account of the too narrow a flow channel. There is no way to burnish while numbers of burrs and trimming are assembled inside. How we can solve this matter? How to polish the internal runner?
Some factories may use ceramic core, using a mold before pressing the wax and making shells with tuple trees after pressing wax. Whereas, that is going to increase costs and has relatively high requirements for ceramic pellets. The ceramic core is easily broken when pressed. So you must choose carefully.
Here is a new tool that is a hard alloy carbide burr. It will more easily to fix the problem by welding a long handle and dipping into the part. Most of the deburring are done by integrative number control, you just need to input the parameters. For factory production, it is extremely convenient and efficient. It would save time and effort, ensuring the safety of workers. It creates a clear and tidy environment for them.

Many customers also need to test it and then start our first cooperation, if you want to get some samples for test, you can tell me your address directly. We can send you a catalog, if tell us which items you like, and also tell us the quantity, we will send you the price soon. We usually arrange shipment within 3 days for Standard items, non-standard items need to check your quantity to know the lead time. Sometimes we do some promotions and you get some discounts, we will inform you on time. If there is anything you need about this field, make fast decisions. Instead of thinking for one hour about wherever you are going to do something, make your decision as fast as possible.