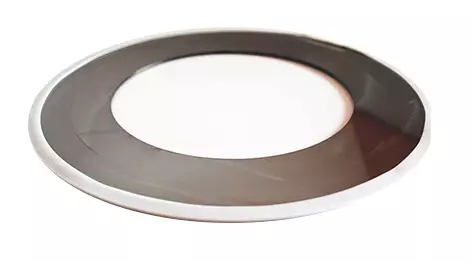 Carbide Paper Cutter blade VS HSS Paper Cutter Blade
Not only for paper cutting
Paper cutter blade is also called paper cutting blade, paper slitting-cut blade, paper cutting circular blade, and full-sheet paper cutting blades. Which is widely used in papermaking, printing, packaging and many other industries.
The cutter blades is composite rolling and can be used for general cutting. The original grains are more refined and resistant for chipping. There is no transition between the blade body and the cutter, there are no defects such as gaps, the blade is not peeled off, and the service life is guaranteed longer.
Paper cutter blades is suitable for all kinds of paper cutting, such as toilet paper, cardboard, toilet paper tube, high gram coated paper and so on. The blades of our tungsten carbide cutter are worn, the blades are flat, sharp and stable, and the cutting quality is accurate and smooth.

Carbide ones or HSS ones, it is a question
According to the process materials, the cutter blades on the market are mainly divided into two types:
High speed steel cutting blade
Tungsten Carbide cutting blade
If you are in puzzle of which to choose: HSS paper cutting knives or Tungsten carbide paper cutting knives, suggests below may you take into consideratio
The advantages of our carbide paper cutting blades
Paper cutter blades have extremely high precision requirements, because the high-precision blades can cut more smooth and flat paper with no burr. Compared with cemented carbide, the precision of HSS is lower. HSS blades cannot be sharply sharpened, and are easily broken. High-speed steel blades can hardly meet the standards of super precision, and their service life is shorter.
Tungsten carbide blades are more wear-resistant than HSS blades, have a longer service life, and have a finer carbide material with sharper blades. Compared with ordinary steel or high-speed steel, tungsten carbide blades can be re-sharpened, and can also be maintained with longer service time.

Our company has been deeply involved in the field of cemented carbide tools for 22 years. We have been specializing in the production of various standard specifications of paper cutter blades and other customized sizes of custom paper cutter blades. Rich industry experience and complete production testing equipment ensure that our tools are more durable, wear-resistant, accurate, smooth and high-quality.