The Technology of Diamond Cemented Toungsten Carbide Rotary File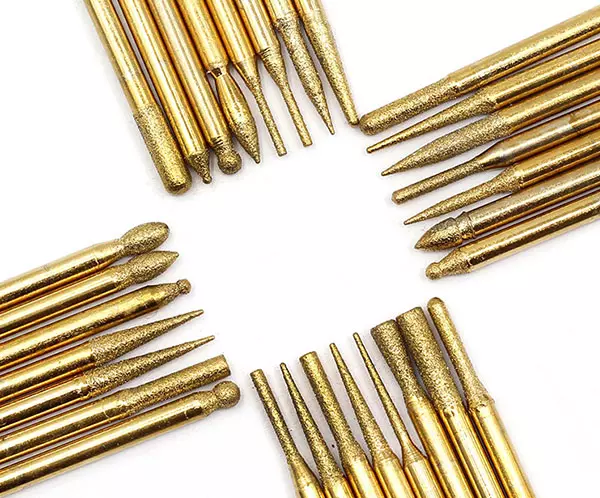 Changes in mode
Until the mid-1980s, most of work piece was manufactured by hand. Along with the evolution of computer numerical control technology day by day, automated machine started to popularize. The can rely on sculpturing the burr form of any groove, simultaneously, they acclimatize themselves to specific requirements for cutting through end finishing. At present, the carbide burrs made by computerized numerical control machine tool is second to none.

New mode : CNC machine machining
The carbide burrs made by numerical control machine tool possess high stability as the depth of the slot, width of rebate, the concentration ratio of notch, the angel of blade, the spiral angle and so on.
Abrasion wheel file and super steel can not compared to the hard alloy rotary file which machined hardness may reach approximately HRC 70. There is no flying-dust and high processing efficiency.
Our superiority:concern about quality, excelsior
Our firm brings in CNC tool grinder detector and other equipment from developed country. We hammer at high quality and internationally competitive conglomerates. We own a piece of mature research, development group and management team in China, and a steady supply chain.
We use the stable and high quality hair embryo of knife head. Keep a sense of quality gate from raw material. Take advantage of high strength penetration welding and special fiber welding sheet. Employ heat treatment method. The product is superior to its peers in fracture resistance and red toughness.

Enterprises has had advanced automated assembly line production equipment, sound detection equipment, but also has a number of highly qualified scientific and technical personnel.
We have been going well in the wood processing field, focusing on the carbide supply chain integration. Make perfection more perfect. We have got a good reputation in the foreign market.