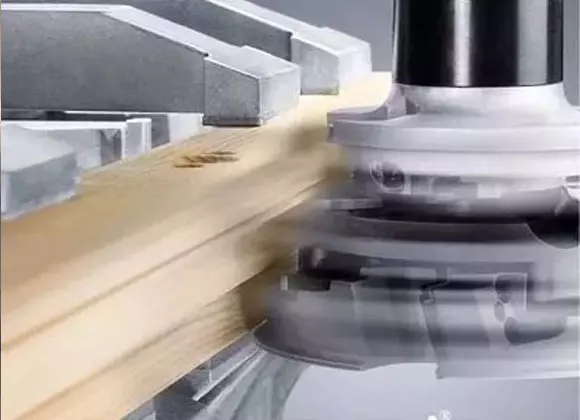 A brief tip of Wood cutting carbide inserts before buying
Descriptions of tungsten carbide inserts:
Tungsten carbide inserts with the characteristics of high hardness, high strength and toughness, good wear resistance, heat resistance, corrosion resistance, and a series of excellent performance, especially high hardness and wears resistance of it, even at a temperature of 500 degrees also remained the same, at 1000 degrees still keeps the high hardness. So tungsten carbide is a better choice than high-speed steel for higher performance and longer working life.

What makes the tungsten carbide cutter is in high strength and hardness?
Tungsten carbide is composed of the 100% Virgin Material of Wc and Co Powder, the Cobalt percentage ranges from 3% to 20%, and the grain size ranges from the ultra-fine, fine, medium, to coarse. Both of which finally decide the final grades. The grades normally include K10/K20/K30/K40/Yl10.2/Yg6/Yg6X/Yg8/Yg10X/Yl10.2.
The applications to be used in:
Tungsten carbide inserts are replaceable and usually indexable bits of cemented carbide used in machining all kinds of wood( softwood, hardwood, solid wood, HDF, MDF, and so on) and steel(stainless steel, cast iron, non-ferrous metal, manganese steel, hardened steel, alloy steel, iron, nickel, high strength steel, cast steel). Carbide inserts allow faster machining and leave better finishes on metal parts.
Wood cutting carbide inserts:
The wood cutting carbide inserts are available in round, square, radius, and diamond-shaped that perfectly fit the woodturning tools. They are the perfect choice for running woods such as Teak, Hard Maple, Ipe, and MDF.

The advantages of our carbide inserts:
Carbide inserts have longer tool life than HSS inserts, save the time and cost.
The carbide inserts are under the strict size control and nice grinding job on the surfaces, which makes our inserts fit your tools perfectly.
Quality Control System: We keep on following the high-quality standard for production, from the material preparing to the final product ready, all product will go through 3 inspections before we sending them to you. Our professional teams will take care of your product and ensure good and stable quality for all batches.
For a better woodworking job, it is necessary to have a detailed understanding of the carbide inserts you will buy, so that you can make good use of the carbide inserts.